MDx-Chex quality control kit from Streck serves to validate the entire analytical process of the BIOFIRE BCID2 Panel (cell lysis, DNA extraction, purification and removal of PCR inhibitors, as well as qPCR amplification, detection and analysis). It contains 43 bacteria, yeasts and antimicrobial resistance gene targets packaged in two separate vials, one for Gram (-) bacteria and one for the Gram (+) bacteria and yeasts, covering targets tested on the BIOFIRE BCID2 Panel. 
EASY TO USE AND COMPREHENSIVE
Patient-like: Comprised of inactivated microorganisms in a matrix of blood cells and culture media components
Easy to use: Pipette from a blood culture bottle (like a patient sample), no pooling for microogranisms required
Less pouches: Only two BIOFIRE BCID2 pouches needed for complete coverage of all 43 targets
Allows for direct use on the BIOFIRE FilmArray Torch and 2.0 platforms
---
VERIFIES THE ENTIRE ANALYSTICAL PROCESS OF THE BCID2 PANEL
Cell lysis

DNA extraction/purification

PCR inhibition

Detection analysis

Results reporting
---
STEP-BY-STEP INSTRUCTION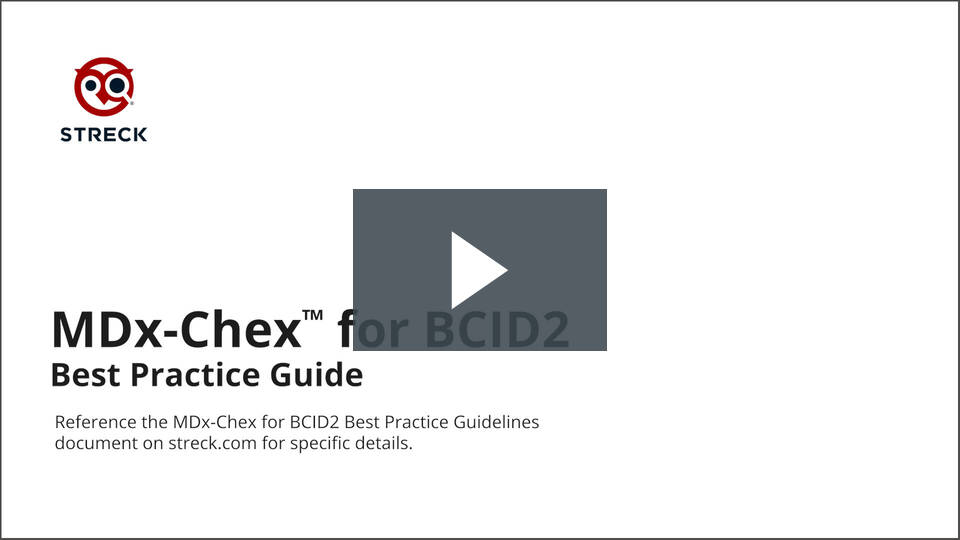 ---
RESOURCES
---
Order now via our contact form.